---
Trading in your vehicle kickstarts the next phase of your driving journey. You can transition its value towards acquiring cash or your next ride. How can you learn the value of the vehicle sitting in your driveway?
Bob Tyler Toyota makes it easy for drivers near Pensacola and Fort Walton Beach, FL, or Daphne, AL, to find out what their vehicle is worth, thanks to our online trade calculator. We'll also buy your vehicle, so stick around to learn how we can help you.
---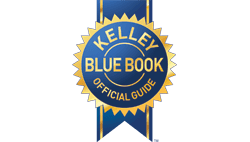 What's My Car Worth?
Trading in or selling your vehicle can help you spin your current set of wheels into financial flexibility. You can either receive cash directly or use your ride as leverage to create a lower down payment for your next vehicle.
Find out what your car is worth by using our Kelley Blue Book® evaluation tool. This helps you find out what your vehicle is worth before you visit our lot.
---
What Do You Need To Know About Trade-In Value?
Your vehicle's trade-in value takes in the bigger picture of your vehicle. Our team will review aspects of your ride, such as:
Condition
Mileage
Performance
Year
Make
Our Kelley Blue Book® trade-in calculator can give you an idea of how these qualifiers can factor into your vehicle's worth. You can also give your vehicle's trade-in value a boost. A scratch repair kit or a little elbow grease can create a sharper-looking vehicle with greater value.
---
It's Easy To Get An Estimate
If you want to sell or trade in your vehicle, it's easy to get an estimate with our Kelley Blue Book® tool. This can inform your research and empower your decisions.
As you use our tool, we may prompt you to enter information like:
Drivetrain
Engine
Trim
Zip Code
Once you plug in this data, you can begin planning for your next vehicle because you can use its trade-in value towards your down payment. You can also reach out to our team for questions about trade-ins.
---
Find What Your Car Is Worth
When you want to trade in your vehicle near Pensacola and Fort Walton Beach, Florida, or Daphne, Alabama, Bob Tyler Toyota is a trusted spot. We'll buy your vehicle and help you with your homework.
Find what your car is worth with our Kelley Blue Book® trade-in tool.
---