At Bob Tyler Toyota in Pensacola, Florida, we hold immense gratitude for the brave individuals who consistently stand at the forefront, risking their lives for the safety and well-being of our community. Your commitment to being the first on the scene deserves acknowledgment. In recognition of your unwavering service, we are committed to serving you. Drop by our Toyota dealership whenever you're in the market for a new vehicle and benefit from our exclusive Military and First Responder Discount.
What is the Bob Tyler Toyota Military and First Responder Discount?
The Bob Tyler Toyota Military and First Responders Discount is our way of expressing gratitude to those who courageously step forward to protect and save lives. Your unwavering dedication and tireless efforts have not gone unnoticed. We invite you to our Toyota dealership from now through December 31, 2023, to benefit from an exclusive discount on select brand-new and unused Toyota models.
Who Qualifies for the Toyota First Responder Discount?
The following first responders are eligible for the Toyota First Responder Program:
Federal Law Enforcement Officers
EMTs
Paramedics
911 Dispatchers
Paid and Volunteer Firefighters
Police Officers
Sheriffs
Sheriff's Deputies
Correctional Officers
State Troopers
Active and Reserve Military Service Members
Which Vehicles are Eligible for the Program?
The Bob Tyler Toyota Military and First Responder Discount offers a wide range of eligible Toyota vehicles to choose from. In the market for a robust full-size pickup? Consider the Toyota Tundra. If you're in search of an SUV boasting ample space and cutting-edge infotainment, the Toyota Highlander is worth a glance. For those prioritizing fuel efficiency for daily commutes, the Corolla stands out as a top choice. Whatever your preference, we're confident our eligible range has the perfect vehicle to match your requirements.
Toyota Car Models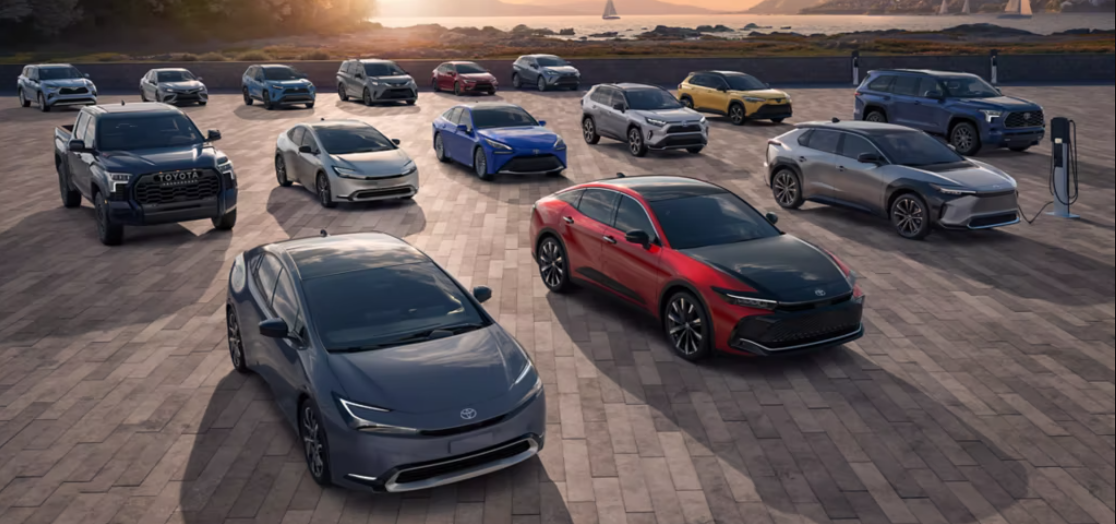 Take Advantage of the Bob Tyler Toyota Military and First Responder Discount
It's not just about providing top-quality vehicles; it's about honoring the sacrifice and dedication of our community's heroes. At Bob Tyler Toyota, we understand the significance of your role and wish to express our appreciation in a tangible way. By offering this exclusive discount, we aim to make your vehicle purchase smoother and more affordable. Visit our dealership, experience firsthand our commitment to your cause, and drive home in a Toyota that's perfect for you.