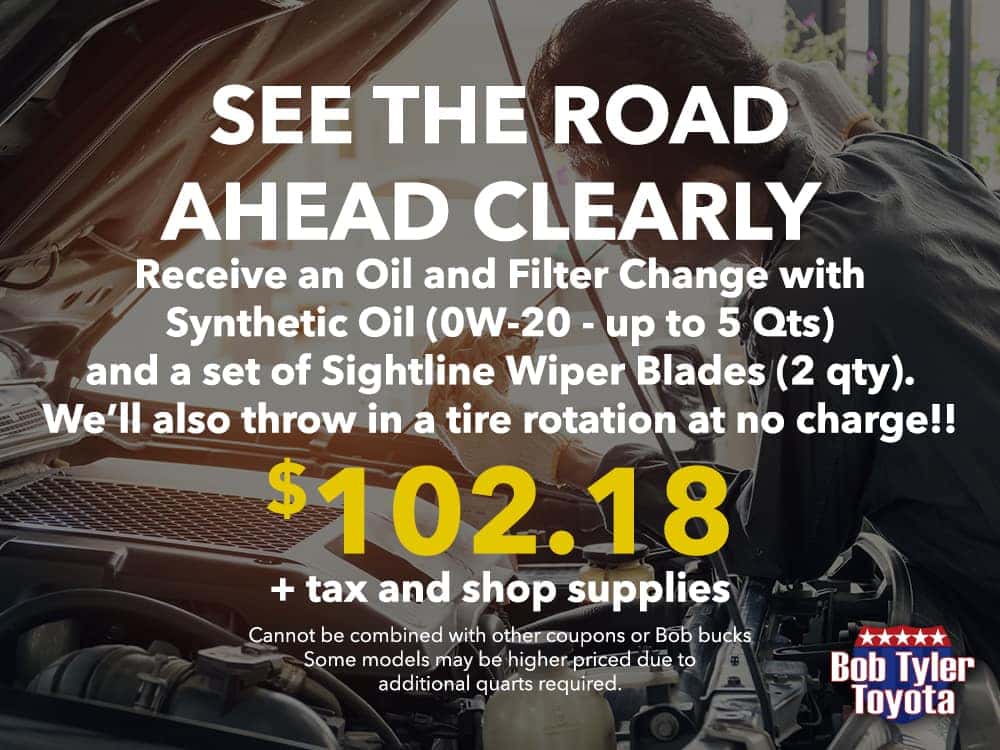 Receive an Oil and Filter Change with Synthetic Oil (0W-20 – up to 5 Qts) and a set of Sightline Wiper Blades (2 qty). We'll also throw in a tire rotation at no charge!!
$102.18 + tax and shop supplies
Cannot be combined with other coupons or Bob bucks
Some models may be higher priced due to additional quarts required.