Toyota Corolla Maintenance Schedule

The Toyota Corolla is a compact sedan with great gas mileage and a gentle ride. This mode of transportation could be great for trips around Pensacola or Fort Walton Beach, Florida—but only if you keep up with its routine maintenance.
Regular service checks are crucial to keeping your vehicle safe on the roads near Daphne, Alabama, and beyond. How do you know what type of service is needed and when? We created this Toyota Corolla maintenance schedule to answer just that!
Continue reading for a brief breakdown of this schedule, then contact Bob Tyler Toyota with questions or to schedule service.
5,000 Miles & 10,000 Miles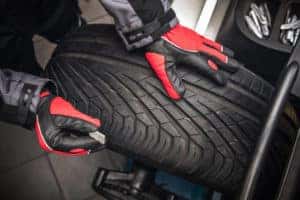 The first maintenance check your Toyota Corolla will need will be at the 5,000-mile mark. This is when the following tasks are to be completed:
Rotate tires.
Inspect wiper blades.
Check installation of driver's floor mat.
Check/adjust all fluid levels.
Visually inspect brake linings/drums and brake pads/discs.
Once your car's odometer reaches 10,000 miles, the engine oil and oil filter will be replaced. Everything else will mirror the 5,000-mile service.
15,000 Miles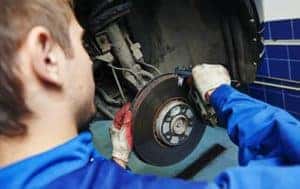 After driving for about 15,000 miles in the Corolla, it'll require a bit more maintenance work. This includes everything from the 5,000-mile check along with the following inspections of:
Steering gear
Ball joints and dust covers
Brake lines and hoses
Driveshaft boots
Engine coolant
Steering linkage and boots
Exhaust pipes and mountings
If the vehicle is equipped with a cabin filter, that will also be inspected. If the radiator, condenser, and/or intercooler are experiencing issues, those will also be inspected.
30,000 Miles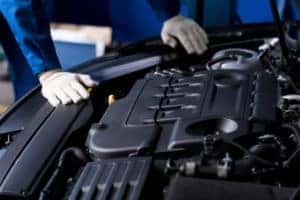 Even more tasks are added to the 30,000-mile maintenance appointment. This includes the aforementioned tasks and the following tacked on:
Inspect fuel tank cap gasket.
Inspect fuel lines and connections.
Inspect fuel tank band and fuel tank vapor vent system hoses.
Replace engine air filter.
The service technicians will also inspect the transmission in the Corolla and make sure there are no signs of leakage.
60,000 Miles & 120,000 Miles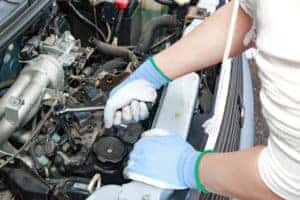 The next major change comes when the Toyota Corolla has reached 60,000 miles on the odometer.
It'll match the 30,000-mile appointment almost completely. The key difference is that the drive belt will also be inspected.
You'll then continue bringing your vehicle in for regular service intervals every 5,000 miles. If your car is still running after 120,000 miles, then you've done an excellent job at keeping it in great shape!
For this service appointment, the only additional work is:
Inspect vacuum pump for brake booster.
Replace spark plugs.
That's it. Keep it up, and you'll be cruising in your Toyota for even more years and miles!
Schedule a Corolla Maintenance Appointment Today
A lot goes into the care of your automobile, but it's nothing to the technicians at Bob Tyler Toyota. Between their years of learning and hands-on experience, they can complete any inspection, repair, and part replacement as needed.
When it's time for Toyota Corolla maintenance, don't wait. Schedule an appointment at our dealership near Pensacola, FL, Fort Walton Beach, FL, and Daphne, AL, today!