Buy vs Lease a Car

After picking out your next car at Bob Tyler Toyota, you have the option to lease or buy. If you're wondering which option is the best for your trips around Pensacola and Fort Walton Beach, FL, and Daphne, AL, our team is here to help you find the answer.
Join us as we show you the differences between buying and leasing a car.
Leasing a Car: What Are the Benefits?
Potential lower monthly payments
Ability to choose a higher trim level
New vehicle every few years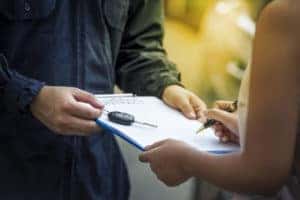 When you lease a vehicle, you're essentially entering into an agreement with the dealership to borrow the car for a set period of time. During that time frame, you're only responsible for the amount of depreciation, leading to potential lower monthly payments than if you were to buy the same vehicle.
Lower monthly payments can also allow you to upgrade to a higher trim level with more interior amenities, such as ventilated seating, and advanced technology for a more engaging ride.
When you're done with your lease, simply return the vehicle to the dealership and start another lease on a new ride if you'd like. The ability to get behind the wheel of a new car every few years is perfect to accommodate changing lifestyles or satisfy tech lovers who want access to the latest features.
Why Buy Your Next Vehicle?
No mileage restrictions
Ability to customize to your style
Can sell the car when done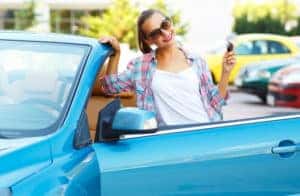 While leasing has many benefits, buying is more suited to drivers who want more freedom. Vehicle ownership is all about the freedom to roam wherever you please. When you lease, you'll find there are yearly mileage restrictions. This doesn't bother some drivers with short commutes, but if you enjoy frequent road trips or have to drive into the city every day, then you'll want to buy.
Additionally, buying allows you to change the exterior and interior in whatever way you choose. Outfit your sedan with a bold custom paint job to match your specific style or announce your presence with a cute bumper sticker on your SUV—the possibilities are endless.
You own the vehicle, so when you're ready for a new ride, you're free to sell the car or trade it in towards your next vehicle purchase.
Should I Buy or Lease a Car?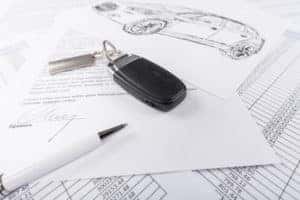 The answer to whether you should buy or lease your next car lies in your specific lifestyle needs. There are many benefits to both, as you've learned, so you know which perks are best suited to you.
If you have any further questions or want to learn more about your finance options, give a member of our finance team a call.
Buy or Lease a Car Today!
The finance team at Bob Tyler Toyota is here to provide support every step of the way through your car-buying journey. Drivers near Pensacola and Fort Walton Beach, Florida, as well as Daphne, Alabama, can contact us to learn more about leasing and buying. We're also happy to get you started on the financing process. Our team looks forward to serving you!